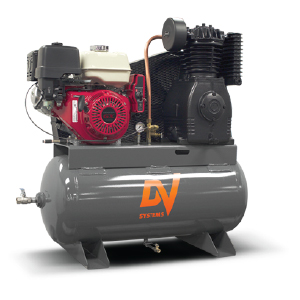 13hp HDI Gas Powered Reciprocating Air Compressor
These heavy duty Portable Gas Compressors are pressure lubricated and are extremely reliable, easy and economical to maintain.  The Honda engine matched with the DV Systems 247 pump make for a rugged compressor.  These units are available as either base mount or mounted on a 30 gallon tank.  This compressor is also equipped with electric start.
Learn More >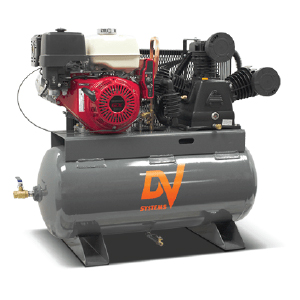 13hp SDI Gas Powered Air Compressor
These simple, strong and economical Standard Duty Industrial (SDI) Series Portable Gas Compressors are ideal for light industrial, commercial and professional applications.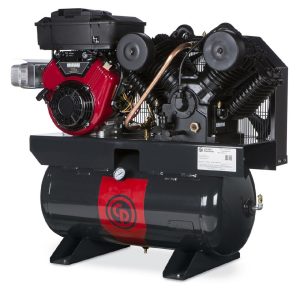 16hp Chicago Pneumatic Gas Powered Reciprocating Air Compressor
This larger gasoline powered air compressor from Chicago Pneumatic boasts an impressive 35cfm at 100psi.  Maximum pressure setting is 175psi.
Learn More >
Do you need more information?
Depending on your needs for compressed air either one may suit your unique situation and are the best the industry has to offer. Both duty types offer excellent warranties and we are proud to sell & service them. Call us to discuss your compressed air needs at 705-722-5747 or email us.