This 200hp Air Compressor is made in Canada by DV Systems (formerly Devilbiss). It is powered by a variable speed drive, providing energy efficiency and reducing inrush current at startup.  DV Systems is a Designer of High-Performance, High-Efficiency Air Technology Solutions. They have been engineering and manufacturing industrial air compressors since 1954 and their commitment to a culture of innovation dates back 100 plus years. Their objective is to provide reliable, innovative products and compressed air system solutions, strengthened by a commitment to exceptional customer service.  At Centrair Air Systems we are proud to sell and service this 200hp Air Compressor.
Model: N200 Haida
Motor (HP): 200
dBA: 79
Operating pressure (psi): 100 / 125 / 145
Capacity @ operating pressure(SCFM): 926/901/848
Dimensions L x W x H (in.): 113.5 x 62 x 80
Weight (lbs): 8330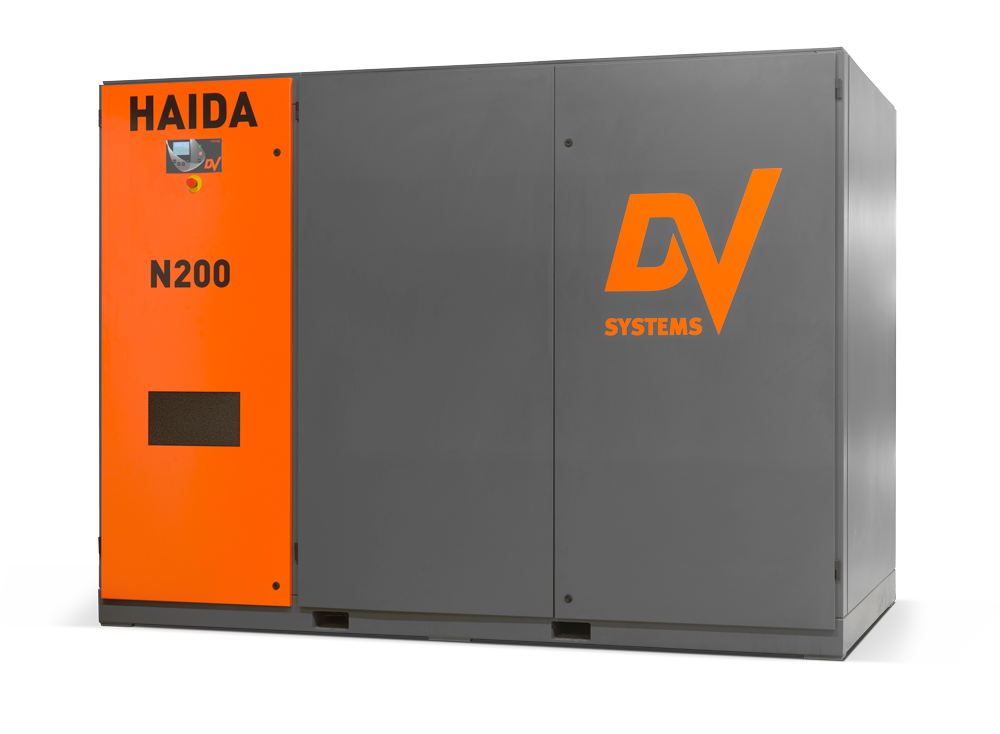 Do you need more information?
Call us at Centrair Air Systems to discuss your compressed air needs at 705-722-5747 or email us.