The  25HP Rotary Screw Compressor can operate at a 100% duty cycle and is ideal for continuous-use applications where reliable, dry, clean air is required. Innovative component integration results in a compact, quiet air system engineered for efficiency & performance, providing high capacity air delivery and stable system pressure with minimal installation space.  Centrair Air Systems is a proud distributor and service centre for these compressors.
Model: G25
HP: 25
Sound: 68 dBA
SCFM 120 PSI: 100
SCFM 145 PSI: 91
Height: 48″
Width: 49 3/4″
Depth: 32″
Weight (lbs): 1130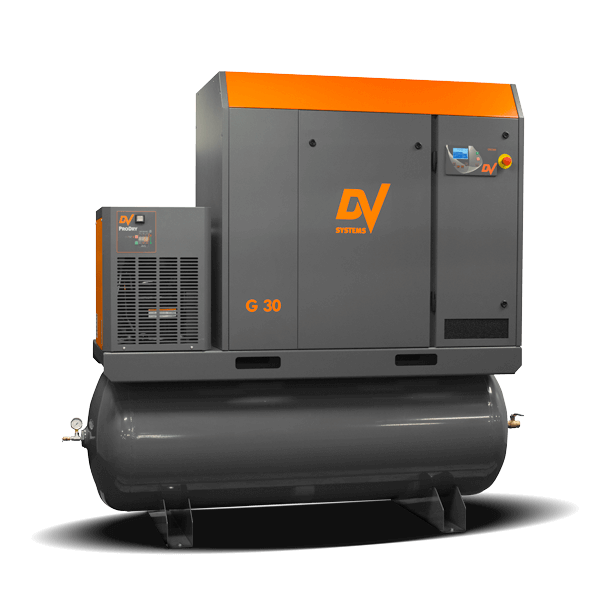 Do you need more information?
Both duty types of air compressors,HDI and SDI, offer excellent warranties and we are proud to sell & service them. Call us to discuss your compressed air needs at 705-722-5747 or email us.